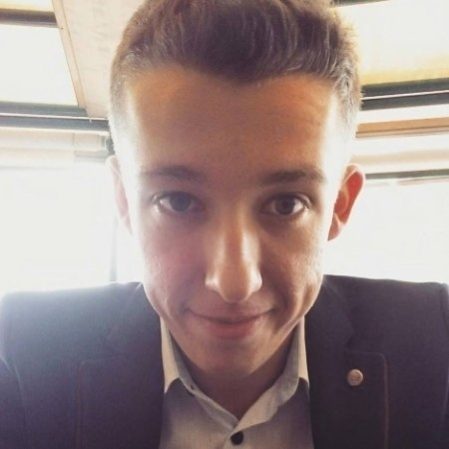 About Bartlomiej Kulig
I am a talented and communicative BIM Specialist with structural engineering background willing to develop in the scope of digital engineering and project automation in infrastructure.
During my professional career I have gained knowledge and experience in the field of Building Information Modeling – I am successfully recognizing its processes, necessary resources and the possibilities it can bring to whole engineering industry.

Moreover, I have always tried to focus on people of different backgrounds and
expertises I was working with, as well as master the software I was currently using.
Constantly looking for new possibilities of development and trying to deliver my knowledge to other people
12/2017 – now
BIM IMPLEMENTATION ENGINEER
CADSOFT – Autodesk Gold Partner, Cracow, Poland
Organizing and providing trainings in terms of design software (Autodesk): Revit, Navisworks, AutoCAD Civil
3D, BIM 360. Implementing BIM systems and solutions amongst polish design AEC companies as well as
amongst investors.
Providing lectures at conferences, webinars; spreading the idea of BIM.
02/2017 – 09/2017
BIM COORDINATOR
Jacobs Engineering, Dubai, United Arab Emirates
Dubai Metro Route 2020 – BIM Level 2 (Autodesk Revit, Navisworks, Dynamo)
Coordinating structural team versus client's requirements and required standards, reviewing models, preparing
clash reports and presentations of progresses, providing training for team members, organizing modeling
works
09/2016 – now
ASSISTANT BRIDGE DESIGNER
Jacobs Engineering, Cracow, Poland
Dubai Metro Route 2020 – BIM Level 2 (Autodesk Revit, Dynamo)
Modeling of linear structures (viaduct, tunnel and cut & cover parts) of new metro line in Dubai, reviewing models, providing new solutions and coordinating Building Information Modeling from local office
Lower Thames Crossing – BIM Coordinator (Autodesk Revit, Navisworks)
Coordinating bridge team's work in terms of created models on behalf of Highways England – the investor.
Providing training for team members, setting up Common Data Environment and common standards, multi-discipline coordination, reviewing models.
2017 – 2018 WSB Universities
Poznan, Poland
BIM Manager – modern management of buildings post-graduate studies
BIM Manager Certificate from eccBIM (European BIM Certification Cente)
02/2017 – 09/2017
2011 – 2017 CRACOW UNIVERSITY OF TECHNOLOGY
Faculty of Civil Engineering
Civil Engineering – studies in English B.Eng.
Bridges and Underground Structures Msc.Eng.
Autodesk Certified Instructor (ACI)
Revit Structure
BIM Level 2 Informed Professional
Building Research Establishment (BRE)
ECDL CAD Certificate – AutoCAD – Intermediate
BIŚ Computers, license 1240692XX1